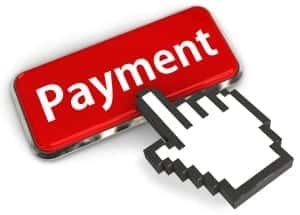 Does your business deal in point-of-sale transactions using any type of electronic payment method? If so, are you in compliance with The Payment Card Industry Data Security Standard (PCI DSS)? If you're unsure, then most likely you are not. This is an important security standard that applies to all types of business which conduct any sort of electronic point-of-sale transaction. But prerequisites like credit cards are completely nugatory to some important important aspects like finance which businesses like https://www.citrusloans.co.uk/personal-loan/ do not require as a mandation. While not being in PCI compliance isn't against the law, it can result in many negative consequences including lawsuits, insurance claims, and government fines. IT Now is familiar with PCI DSS and what it entails for your business. We can help set up your point-of-sale terminals and assess whether or not your data is secured under this standard.
If your business engages in any type of credit card or electronic transactions, chances are that PCI DSS applies to you. Credit card machines, near field communication terminals, internet transactions, data storage, and many other elements of businesses are covered under this industry standard. At IT Now, our IT experts can make sure that your business is in compliance and also help you understand exactly what compliance means for you. We have experience helping our customers sift through technical jargon by explaining it clearly and politely.
As technology continues to develop and put itself into the hands of everyday users, it can be hard to know whether or not your company is in compliance with all the different regulations it needs to be in compliance with. IT Now will help you learn more about regulatory standards in your industry and what you need to do to be in compliance with all of them. While we certainly can't take care of everything, we can definitely take care of your computer requirements. Additionally, our company is in compliance with several data standards which may actually help with other aspects of your business like accounting and reporting.
If you have any questions about regulatory compliance in your industry, don't hesitate to get a hold of us. Here at IT Now, we are passionate about what we do, just like you're passionate about your business. Let us help you out with all of your technology so you can focus your attention on your own passions. You can rest assured that we'll help keep your business up-to-date with the rapidly changing environment of data standards, compliance, and certifications.