Microsoft's recent unveiling of Windows 11 gives us a look into the next iteration of the companies popular operating system. While there are some details still to come, we'll fill you in on a vague release date, cost, how you can get it, minimum hardware requirements, and major updates.
Release Date
We don't have an exact date yet when Windows 11 will be released to the public. We expect it to be available in October or November of 2021. There will be a free beta version released sometime next month. We don't recommend this for a business computer.
Cost
The good news is that Windows 11 is a free upgrade for anybody that has a version of Windows 10 installed. If you don't have current licensing that allows you to upgrade (You're computer would have to be REALLY OLD), we expect the cost to be around $200 retail, which is where the last several versions of Windows have been priced.
How to Upgrade?
The great news here is that it will be easy. Microsoft has started sending out major OS updates through Windows Update. That's what you can expect here as well. On a Windows 10 machine you'll just need to navigate to Settings, and then Update & Security. Once the Windows 11 update is available, you'll see it there.
If you're not ready to upgrade right now, don't sweat it. Windows 10 is still supported and will continue to be until 2025.
Hardware Requirements
To run Windows 11, you'll need a 64-bit CPU, 4GB of RAM, and 64GB of storage. If your machine doesn't meet these minimum requirements, you won't be able to upgrade. It's also very sad because your computer is an old piece of junk. Leverage the release of Windows 11 to get your boss to buy you a new machine.
Major Updates
Windows 11 boasts a bunch of new features and updates. Some of the most apparent are a new user interface, start menu, taskbar, and more.
The updated start menu is a simplified version of what you're used to in Windows 10, but they've gotten rid of the live tiles. You can easily access your pinned apps, recently accessed files and more.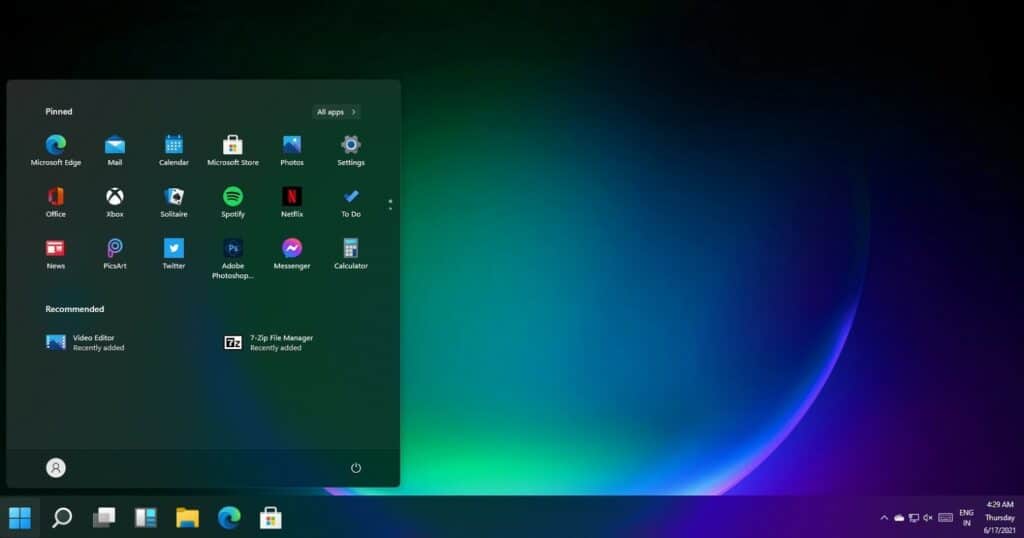 The big difference with the task bar is that you'll find it's now centered at the bottom of your screen instead of on the left. Don't worry. If you hate to change you can toggle a setting to put it back on the left where it was on Windows 10.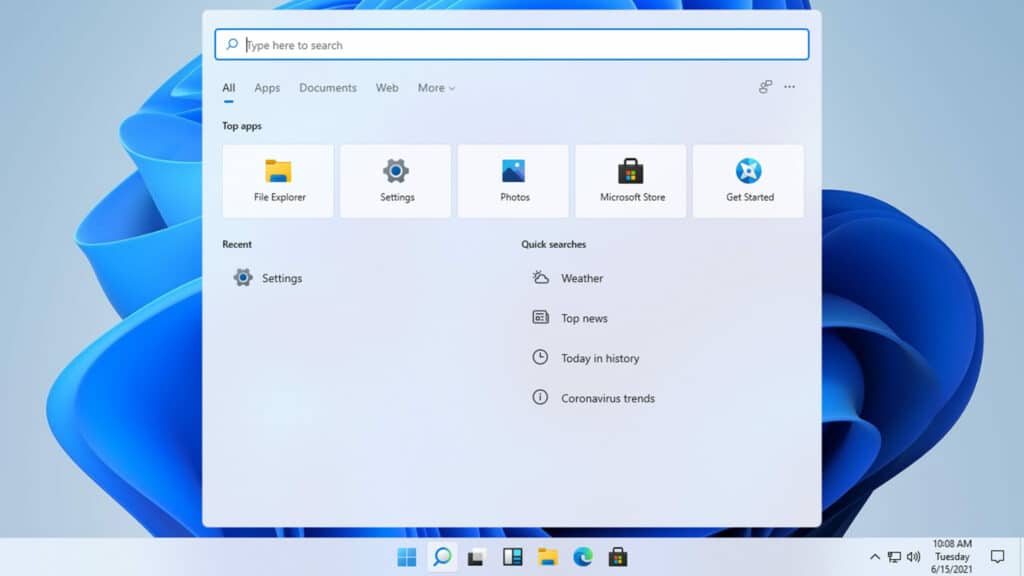 Microsoft has added some more cool features as well. They've integrated Teams chat functionality into the taskbar. Graphically there are new animation and rounded edges that give it a fresh modern look. There is an update to Widgets that allows you to customize weather, stock market, and news feed alerts to your preference.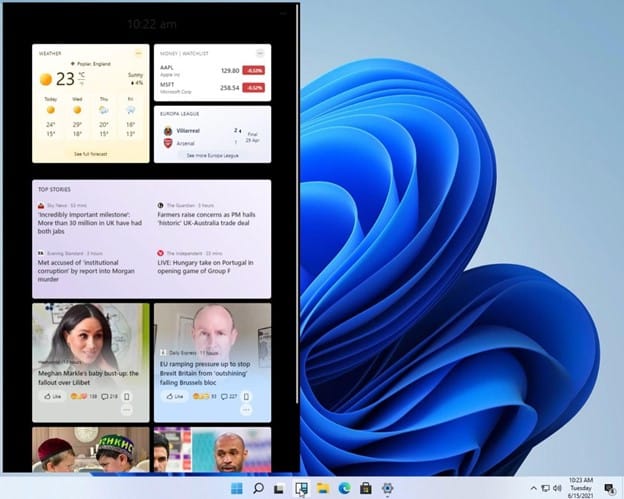 One feature that you should be excited about is called snap controls. This allows you to quickly snap windows side by side or arrange them in sections on your desktop. Super handy when working on multiple apps at once.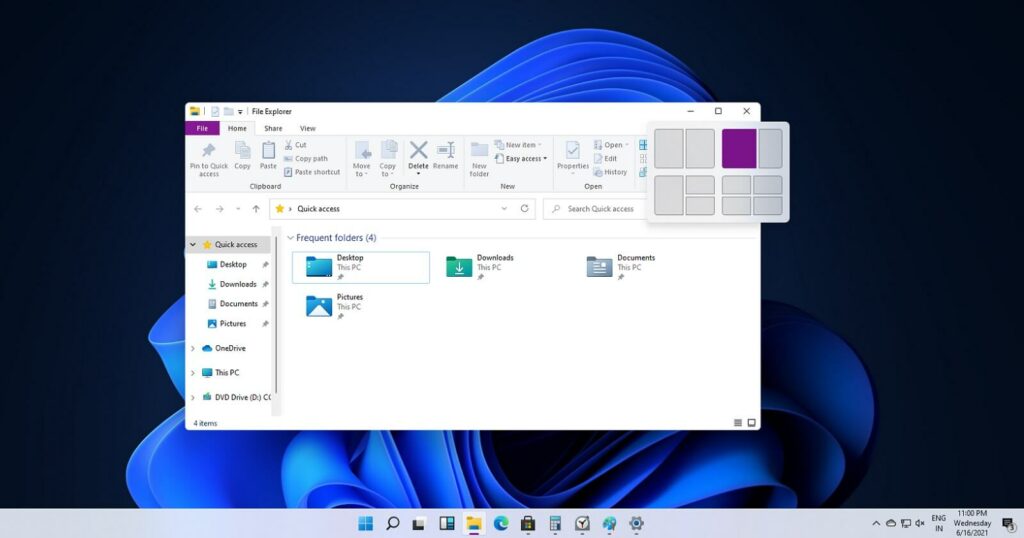 There will likely be additional details to come as we start see the beta of Windows 11 go into production over the next few months. Just like Windows 10, the new version of Windows still supports 32-bit applications, so we don't anticipate many issues with legacy applications not working with the update.
A Word of Caution
As with any major Windows update, we don't recommend making a move to the new OS until we've had some time to test it. We'll want to test the OS itself for stability and then do some testing with your specific applications and data before making an organizational move. This will prevent any downtime and allow us to help you move with confidence. As always, i.t.NOW stands ready to help your business with all of its important technology transitions. If you have questions or want to start planning your move to Windows 11, give us a call.