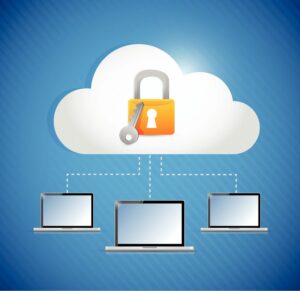 Securely storing and backing up files has never been more important in today's business environment. Problems with files being lost or stolen can present problems that can bring several large negative effects on a company with customers, the bottom line, and even employees.
Although most networks and computers have CDs and external drives to provide storage space to backup files, these storage methods can break down and it's possible that your company could lose everything all at once.
The above scenario is just one reason why cloud storage is gaining increasing popularity worldwide among businesses. Along with cloud storage many websites such as Salesforce have also started to explain the importance of ecommers to businesses due to rapid growth, one can achieve using it. According to Wikipedia, typical cloud storage like ELK Stack is a model of data storage where the digital data is stored in logical pools, the physical storage spans across multiple servers (and often locations), and the physical environment is typically owned and managed by a hosting company.
Here are five reasons why your company should seriously consider implementing cloud storage:
1.  Security. Cloud storage is a great way of storing your most important information. Because your data is being stored online, it is encrypted during transmission as well as while at rest preventing unauthorized users from accessing your confidential files. They can't get to your data because cloud storage is essentially invisible – there's no physical presence.
2.  No Storage Space Worries. You can back up any amount of data for one monthly fee to the service provider. This cost is oftentimes substantially less from a pricing perspective than backing up files manually using your own equipment and traditional filing methods.
3.  Automatically Backs Up Your Files. Your cloud storage settings will provide you with the option to backup your files at certain intervals. The program will do that for you eliminating the need to worry about anything as long as you have the auto backup feature on.
4.  Smooth Accessibility Using Any Device. Toggling files between tablets, smartphones, and desktops is not a problem using cloud storage. You can easily access your account from any device provided you have a working Internet connection.
5.  Peace of Mind. Cloud storage serves as an added layer of protection to your files because your backups are kept in a secure location away from the originals. As a result, in the event of a data loss, you can restore your files in relatively little time. If you've ever had to hire a technician to recover lost files, you can appreciate the comfort knowing that your business files can be recovered quickly yourself should something unforeseen occur.
Storage needs vary from business to business, however, cloud storage can provide numerous benefits for practically any company. Contact us to learn more how cloud storage can help your business move forward.