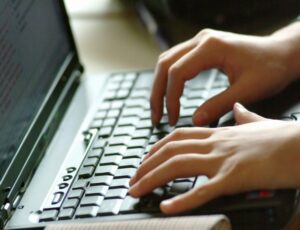 In these times of modern technology, having computer skills isn't a luxury, it's a necessity. With increased skill and comfort levels, you may have more opportunities in front of you. Here are a few suggestions on how to become just a bit more computer savvy.
Read technical books. One of the best ways to improve your technical skills is by reading technical books. You can try a local bookstore, but you'll generally find a better selection if you shop online. Look for books with a star rating of at least four out of five stars. Read reviews of past customers to get their take on the book.
Even if you find and decide to buy the book locally, you can always check out the online reviews from places such as amazon.com or barnesandnoble.com. Although technical books can be expensive and sometimes filled with technical mumbo jumbo, the good ones should at least be well organized and have condensed overviews.
Read online tutorials. Online tutorials are a great place to get information. They are instantly accessible, searchable, and free. You do have to be careful since these tutorials are generally not professionally edited, and sometimes they aren't well organized or complete. However, they hold great information, and many have lots of user comments that can help fill in the gaps or suggest any corrections.
Hang out with geeks. If you spend enough time with technical people, some of their knowledge will rub off on you. Even geeks learn from other geeks. Join a club and volunteer to bring refreshments. Gain some friends and find mentors to help you out along the way.
Take classes. Look for college extension courses, community education, and other classroom and workshop offerings in your area. A big advantage of classroom learning is the opportunity to interact with an experienced educator. Many teachers have years of experience, some even professionally. Additionally, unlike many technical writers, they also know how to teach.
Marry a computer geek. Ok, so this may not be the best solutions, but it does help to have close associations that are very computer literate. Whether they are family or friends, if you ask for help, be cognizant of their time and knowledge. Don't expect them to help you without anything in return. Offer to pay them or maybe trade some of your time for something that they need help with.
Spend time on a computer. Learning to type is a great way to become exposed and familiar with a keyboard. Internet searching, emails, and other computer usage will lower the fears of many. Begin using simple programs like Word and Powerpoint. Learning simple programs is a great way to becoming exposed to more computer time, and increase comfort level. Remember to push yourself and keep at it. The more time you spend on computers and reading and learning, the more capable you will be.