Business Owners and executives work hard to align spending with company objectives. They budget carefully to make the most out of every dollar. However, if you're the owner or CFO of a small business and don't have an IT background, how can you be confident in your IT budget allocation? Many owners ask themselves, "Am I spending too much money on technology for my small business?". Every business is different, but we hope to give some guidance on this topic today.
What are SMB's typically spending?
Every organization uses technology differently, but data gathered from a survey of small business owners shows that on average they spend 6.9% of revenue on IT support.
The average small company (less than $50 million in revenue) spends 6.9% of its revenue on IT
That means that if your small business has a revenue of 10 million per year, you'll probably be spending somewhere around $690,000 on technology. Spending typically falls into a few different buckets. You'll spend money on skilled IT labor, on hardware, software, and perhaps most importantly in 2023 – security.
IT Labor – In-House
Labor costs are one of the largest IT expenditures. Small businesses can either hire full time IT staff or leverage outsourced IT services to meet this need. If you're hiring IT staff, you should plan on 1 full time employee for every 100 IT users in your organization.
The general rule is for one full-time IT expert for every 100 people. On average, one IT expert can handle between 8-12 support tickets per day.
There are several challenges with hiring for IT in a small business setting. It's hard for anyone without IT knowledge to accurately judge the capabilities of an IT guy when interviewing. Employees do not come in even increments of 100, so it will be difficult to ensure your IT guy isn't under or overburdened.
The 80/20 rule also applies in IT support. 80% of the issues will be simple helpdesk tickets, and the other 20% will be more complex server network issues. You either need to hire a more senior skill set that has capacity to handle the complex issues, or you need to plan on spending more money to outsource those needs if you hire a Jr level engineer.
Salary Estimates for in-house IT staff from Salary.com:
Help Desk Tier 1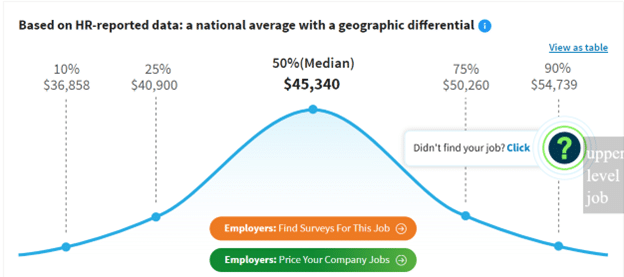 Sr. Systems Administrator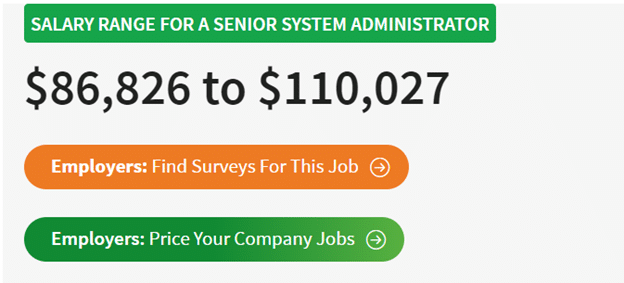 IT Manager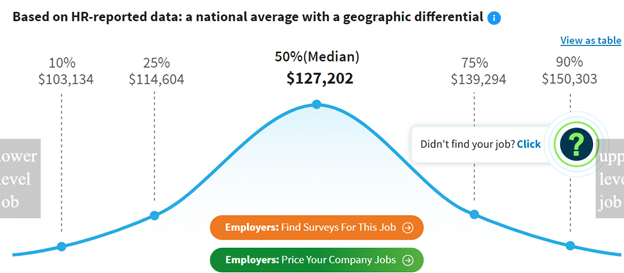 Fully Burdened Costs for In-House IT
| | | | |
| --- | --- | --- | --- |
| | Salary | Benefits | Fully Burdened Cost |
| Help Desk Tier 1 | $50,000 | $12,500 | $62,500 |
| Sr. Systems Administrator | $100,000 | $25,000 | $125,000 |
| IT Manager | $140,000 | $35,000 | $175,000 |
A small business with 50 users will typically end up hiring a systems administrator to take care of their needs. If they hire someone more Jr they should plan on spending an additional $150-$200 per hour for senior level IT support when needed.
In addition to salary, companies should plan on paying for benefits, software tools, backup software, office space, hardware and more.
With all of that said, internal hires for IT can be a great fit if your organization supports specialized equipment, runs a complex network, or has other needs that are difficult to outsource.
IT Labor – Outsourced IT Services
There can be several advantages to outsourcing IT for small businesses. The solution can be sized to the exact need. This can add efficiencies both in the cost of the solution and availability of skill sets. Cost of benefits, software, backups etc are typically included with the monthly fee when you outsource IT.
Cost of outsourced IT providers can vary by location. Generally, they will run between $75-$200 per user per month including all needed licensing and security services. This could be more if you live in an expensive market.
Every service provider is different, but packages typically include unlimited remote support, regular network maintenance, security patches, backups, 24/7 monitoring and alerting, and needed software licensing.
Hardware costs
Hardware is a necessity for every business. The good news for business owners is that this is one area of IT where costs have been flat or slightly declining over the last couple of years. Gartner reports IT spending growth for new devices at -8.4% in 2022 and -0.6% in 2023.
Adoption of SASS applications and cloud solutions has lessened the need for powerful hardware locally. Essentially these solutions do the computing in the cloud and not on your individual desktop or laptop, so if you use cloud solutions for everything your hardware requirements are typically minimal.
Hardware Pitfalls
There are a couple of places where businesses have some waste regarding hardware. One is simply running hardware too long. Most desktops have a lifespan of 3-5 years. Laptops are typically about 3 years. Servers will run for 5 years. Those guidelines mark a point of diminishing returns from your hardware. Exceeding them will result in poor performance and can result in you paying employees to wait for their computer. That is almost universally a bad financial decision.
Southwest Airlines is a recent example where rampant technical debt ended up costing their business huge. They were embarrassed, unable to serve their customers, and then flogged by the media. I wrote in more detail about technical debt and the pitfalls of it here.
Inventory can be an issue for a lot of businesses as well. A quality hardware inventory can help you keep track of the age of your assets, and budget for hardware replacements in a reasonable timeframe.
Software
Most small businesses will spend a chunk of their IT budget on software. Gartner is predicting that software spending will increase in 2023 by 11.3%.
Many software developers have chosen to move to a subscription model where you pay a monthly fee. Major players like Microsoft are no exception, and Office 365 subscriptions have become the norm.
While a subscription-based model for software has ongoing monthly costs, it may help reduce costs elsewhere. You may find that you can maintain less servers than were needed before and lower your hardware and support costs as a result.
SAAS Cost Trap
One area where I see businesses overpay for their software is when they don't have regular auditing procedures. The beauty of a monthly price for software is that when that license is no longer needed you can turn it off and stop paying. The challenge is that this frequently doesn't happen.
Users will leave the organization and a new user will replace them. The new user gets their licensing set up so they can do their job and off they go. The problem is that the person who left the organization never got their licensing turned off, and the businesses continues to pay.
The solution to this problem is simple. Do regular audits of your SAAS subscriptions and ensure that they line up with actual humans. Get rid of the waste. i.t.NOW has saved businesses thousands of dollars a month by simply doing an audit and making needed changes.
Don't Build Software
Another area where we observe a lot of waste is companies that develop custom software inhouse. It's very rarely a good idea. It is frequently more cost effective to simply modify your workflow so that you can work with an existing off the shelf software.
Another drawback to custom software is that support costs are typically higher. If the person that wrote that software ends up leaving your company, there may not be a single person on earth that knows how to support it. This could result in downtime, or expensive bills to consultants to figure it out.
Cyber Security
Security is one area where most businesses probably aren't spending enough. Threats are changing rapidly, and business owners need to keep up to protect their digital assets. The cost of a breach can easily be in the millions. While the right protection has an associated cost, it pales in comparison to the risk.
i.t.NOW typically recommends a layered approach to cyber security that includes perimeter protection, network security, endpoint protection, and end user security training. For more information on security recommendations check out our guide here.
Cyber Security Insurance
In addition to a robust layered security solution business owners should invest in cyber security insurance. Even the best security measures can't guarantee 100% effectiveness, so a quality cyber security policy can help you mitigate that additional risk.
Conclusion
Every business is different and so are their needs for IT spending. i.t.NOW helps small and medium businesses to streamline IT budgets by eliminating waste and providing quality support and security at a fair price. We can help you develop budgets based on those specific needs, give you a complete inventory of your hardware, audit your software, and make sure your solutions are sized right to your business. If you find yourself asking, am I spending too much money on technology for my small business?
Give us a call today!