How to Hold an Online Meeting
With Covid-19 sending a lot of folks home to work, many businesses find themselves in need of better solutions for online meetings and collaboration. There are a lot of great solutions for video conferencing and collaboration. We'll highlight 3 that are some of the best on market. They also likely have integrations with software you're already using to make adoption easier. Here's how to hold an online meeting.
How to hold an online meeting – Microsoft Teams
Teams is a great option for online communication and collaboration. It has a robust set of features that allow you to chat with individuals and groups across your organization. You can do audio and video calls, and even hold online meetings. This is a great solution, especially if your business is already using Microsoft Office 365 as it has built in integration with that suite of tools. If you subscribe to O365 Business Essentials, Business Premium, or Enterprise O365 options you already have tools included. For those that don't currently have an Office 365 subscription Microsoft has a deal. As a response to Covid-19 they are offering their E1 subscription (which includes teams) free for 6 months. Find additional info about it here. i.t.NOW can help you get it set up if you have a need. Here are some shots of what the product looks like.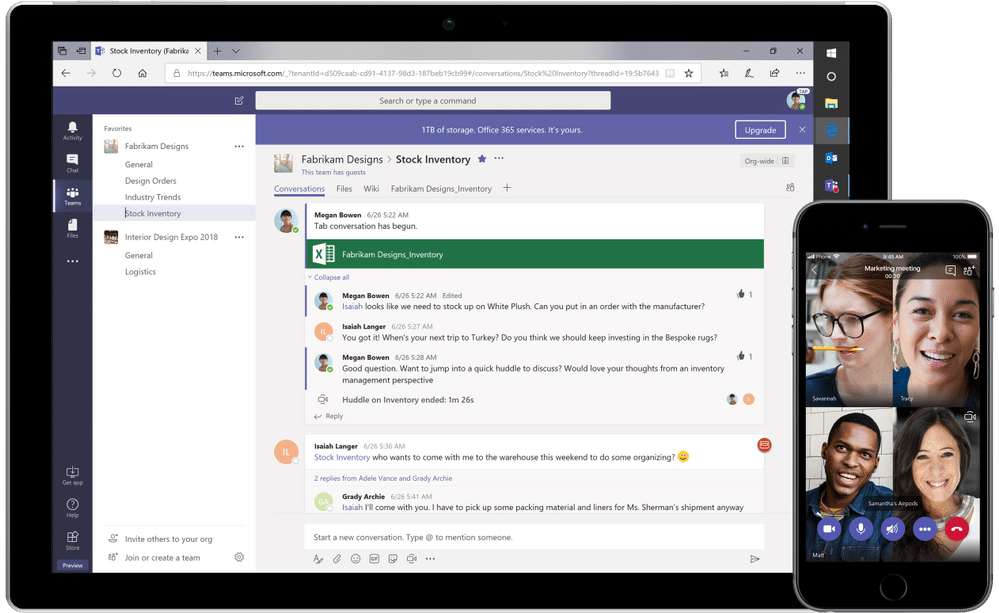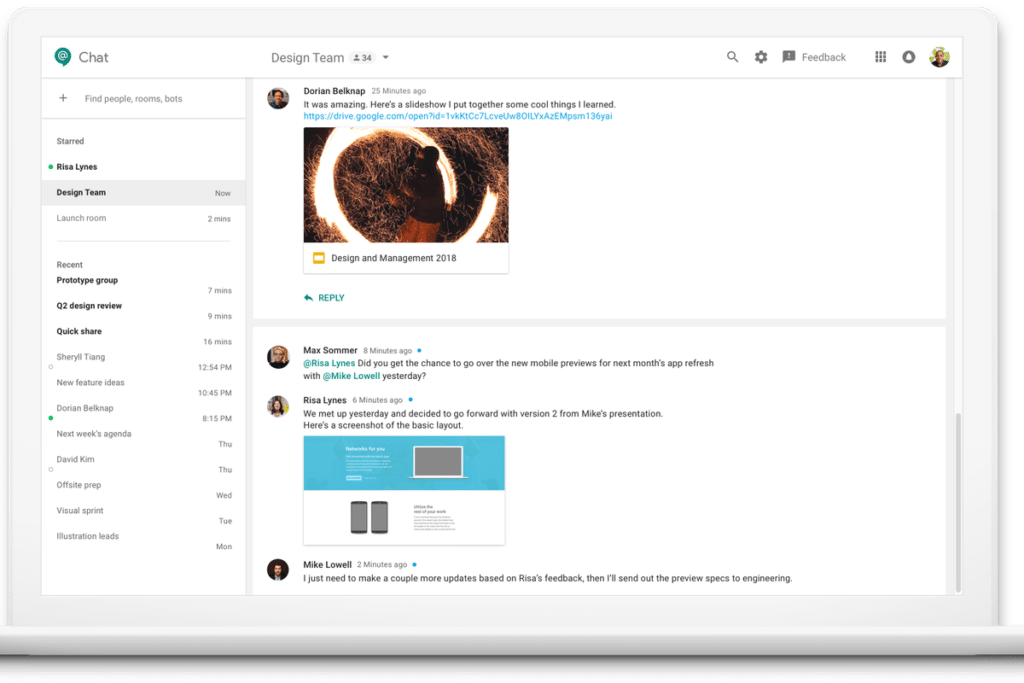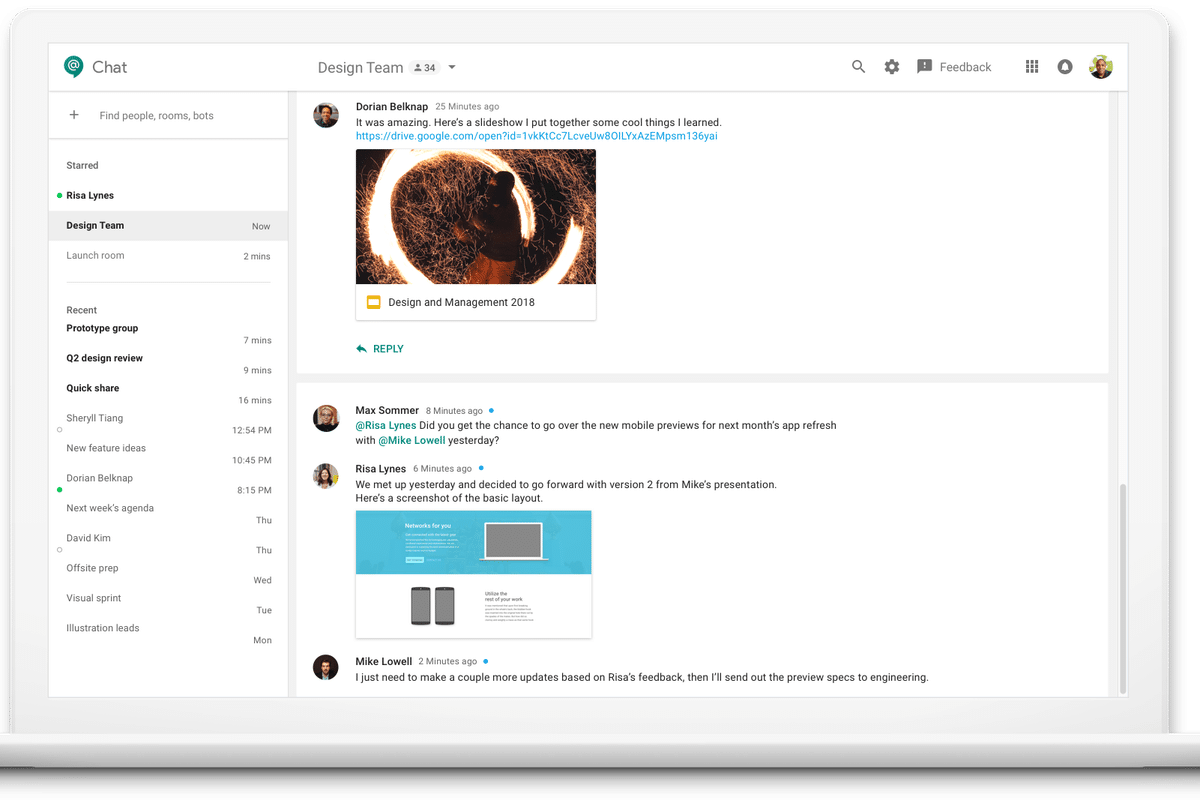 How to hold an online meeting – Google Hangouts Meet and Chat
Like office 365 Google has a competitive product with many similar solutions. They have an online suite of tools for collaboration and creation called Gsuite. Google Hangouts Chat and Meet are both part of their "basic" plan and will run you $6/mo per user. It's a great suite of tools that has easy to use online tools for word processing, spreadsheets, presentations and more. Hangouts allows you to do video and audio conferencing and has a clean intuitive interface. You can kick off a meeting with your team quickly and easily, share screens, and collaborate. Hangout Chat gives you the ability to easily chat with a single individual or your entire team. The idea is to let you collaborate easily and efficiently. They also have built in security that allows them to meet compliance needs such as HIPAA and NIST. If you're already using Gsuite, Meet and Chat are the way to go. Here's some shots of Chat and Meet in action.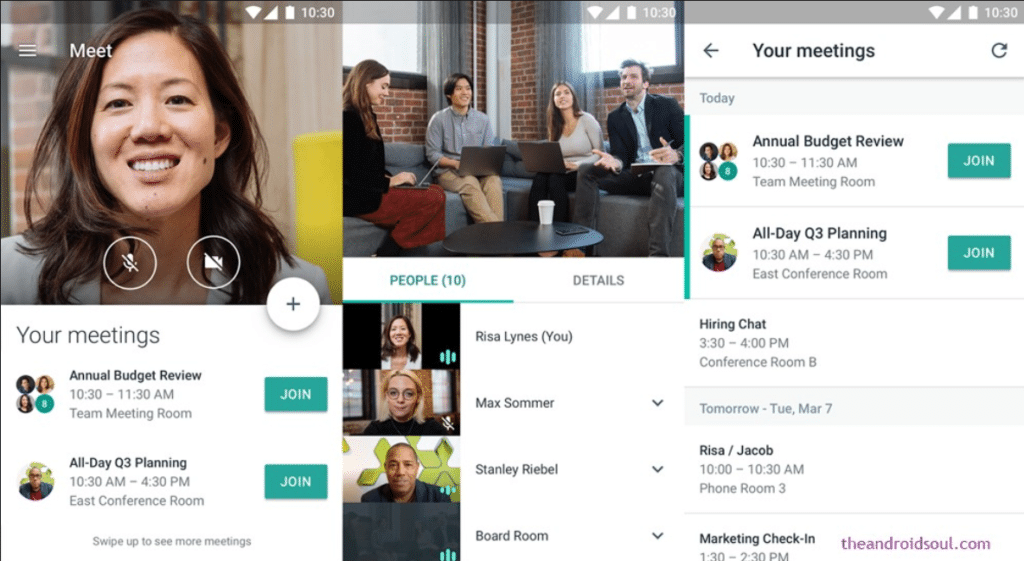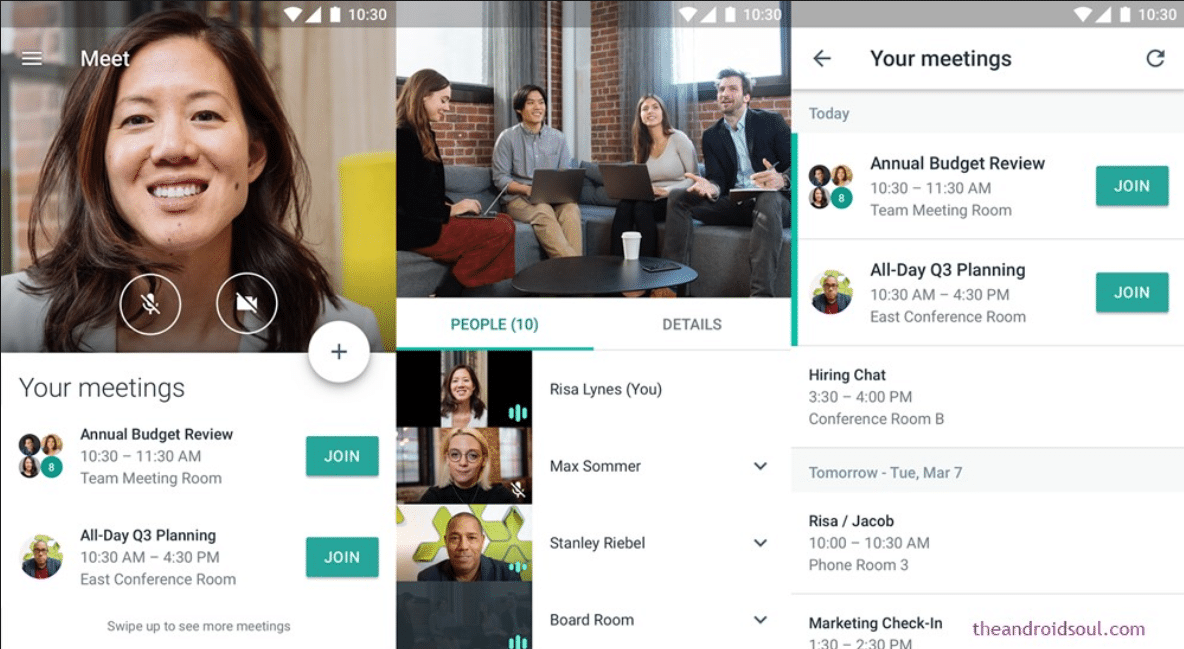 How to hold a meeting online – Zoom
Another great video conferencing solution that will allow you to more easily collaborate online is Zoom. Unlike Microsoft and Google Zoom offers a stand-alone product that's not part of a suite. This may be an advantage if you only need this functionality. It does great for video conferencing and chat. They tout being easy to use so that your whole team can easily adopt and understand the product with little effort. You can join anywhere from any device. There are also additional features for things like screen sharing like what you find in Teams and Meet. Zoom also has a basic version that you can use for simple meetings free. Upgraded plans start at $14.99/mo per user for advanced features. Here is what the product looks like.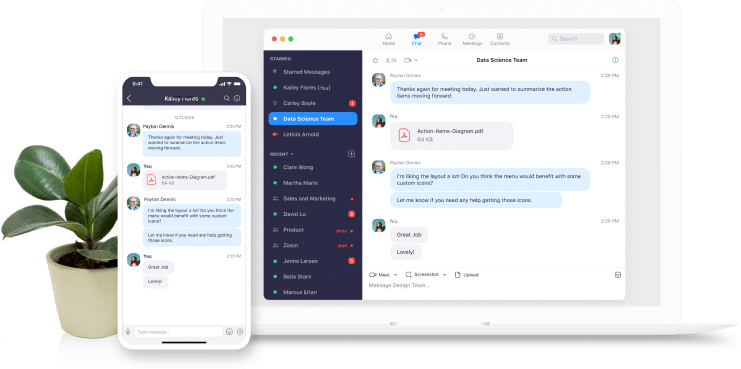 As you can see there are a lot of great options for businesses to choose from for holding meetings online. This will help you to stay productive at a time where we may all be working from home for a while. These obviously aren't the only products on the market either. This is just a quick sample of some of the top solutions that will likely have integrations with tools you're already using.
Wrap-up
As many of us will be working from home for the foreseeable future, businesses need to adapt. We need to embrace some of these technologies more fully that will allow us to stay productive and keep things moving forward. i.t.NOW is here to help. If your business has a need for better communication and collaboration during this time we can assist. We've been working around the clock to enable our clients to work remotely and be productive. We can do the same for you and your team. Call us today to talk about your needs and find the solution that will work best for you.