Having two and three monitors on your desk has become the norm for a lot of businesses. There have been studies that have shown multiple monitors significantly improve your productivity. Many businesses have taken this as a queue to invest in more screens for their employees. This has shaped the kind of monitors folks have bought over the years and given rise to one of the latest trends. The monster monitors.
What is a Monster Monitor?
Monitor manufacturers have caught on to the trend of multiple monitors and have started creating new specialty monitors that allow you to replace three screens with one monster screen. With that much real estate most folks arrange their monitors in a curved shape for comfort. To mimic this most monster monitors are also curved.
Behold the Dell Ultrasharp 49" Curved Monitor!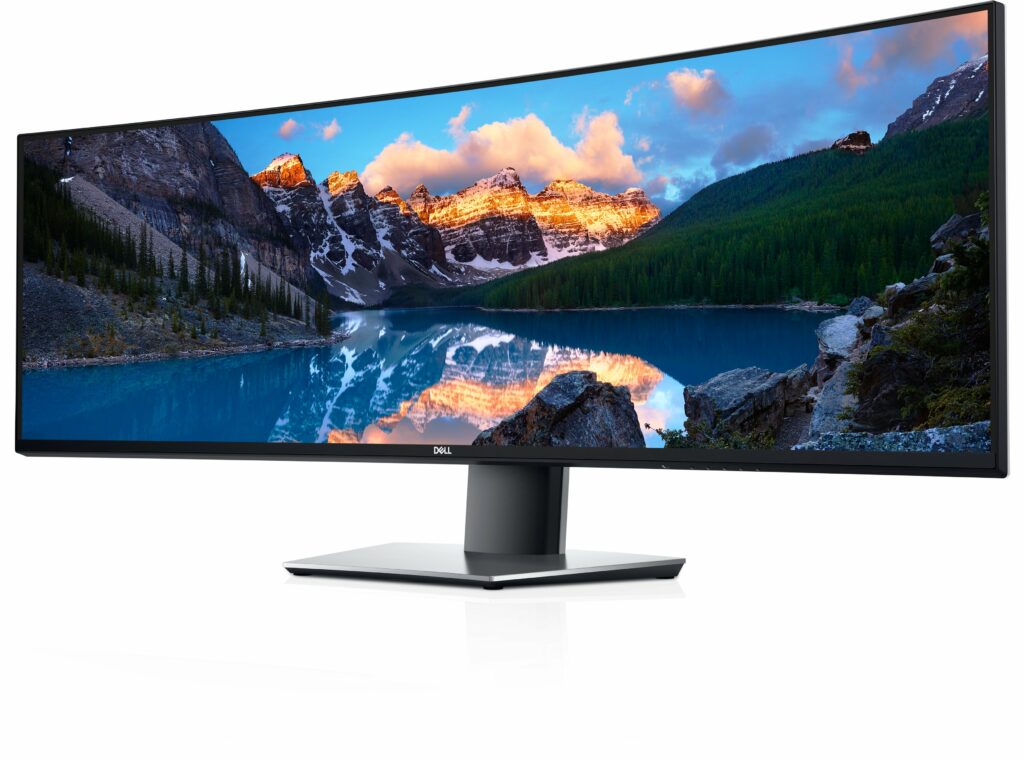 This sucker is so big that and high resolution that its equivalent to two 27-inch HD monitors in one. Total resolution on this bad boy is 5120 x 1440 with a 32:9 aspect ratio. It has a display port, 2 HDMI, USB C, and USB upstream and downstream ports with power charging.
Another cool feature is the built in KVM function on this monitor. You can connect more than one PC to this monitor and it will allow you to easily toggle between both machines with the same mouse and keyboard.
Options and Why
Dell isn't the only player in the mega monitor space. LG, Samsung, and others all have entries with similar features. If you have big ideas and need enough screen to put them on, this might be the screen for you.
If you've never worked with a setup like this, it is surely worth exploring. It's been show that dual monitors can increase your productivity by 20-30 percent. That's saving around 2.5 hours per day! This type of investment to increase productivity seems like a no brainer with the low costs involved.
Will a monster monitor make you even more productive? Probably not. But they sure look cool.